CABRERA & RICO
attorneys at law

Puerto Rico
Vick Center Bldg.
867 Muņoz Rivera Ave., Ste D403
San Juan, P.R. 00925
Tel. (787) 754-9754

CR BUSINESS GROUP
business consulting

Florida, USA
Brickell Arch
1395 Brickell Avenue, Ste 800
Miami, FL 33131
Tel. (786) 350-2120

Services
See what we can offer you

Franchises
Turn your business into a franchise model


Clients
This is a partial list of our clients.

Laws & Rules
Our Law Updates

CR News
Informing on latest news

Contact us
So many ways, you have no excuses.


CABRERA & RICO Law Offices located in San Juan, Puerto Rico in affiliation with CR Business GROUP Florida help start-up or existing business to protect their business trademarks in the USA and internationally. We help either in the selection of a newly proposed trademark or in planning a strategy to get a mark in use duly register. We also assist trademark owners in the protection of their trademark against violators or closing licensing deals to commercially exploit their trademarks. With our network of affiliated attorneys, we can coordinate trademark registrations in other countries within Latin America, the Caribbean (including Cuba), Asia and Europe. We offer the convenience of bilingual staff in Spanish & English languages and our affiliates in foreign countries are also fluent in either English or Spanish.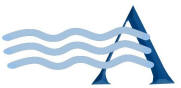 Armandeus Salon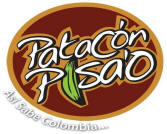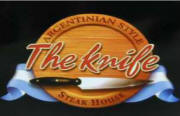 VIACOM
LOLAVIE
SOLEY
JLO
While You Create ...
...We keep you Legal

TRADEMARK SERVICES: (for services GO)

Our firm offers trademark services in the following areas:

Registration and renewal of Trademarks

Filing Certifications for Use for Intent to Use applications

Drafting of License Agreement for the use of Trademarks

Preparation of Legal Documents to sell or transfer your Trademark

Preparation of Opposition to others' Trademark Applications
Puerto Rico Trademark Highlights
Puerto Rico system follows the International Nice classification
Each class must be filed in a separate application
A word mark and its logo can be filed simultaneously, same application
Our system accepts words, numbers, letters, graphics, sound, forms, smell, colors, fragrance, movement, 3D forms

Intent To Use applications are accepted

Protection is given for 10 years, renewable by further 10 year terms if in use

Registration date is retroactive to filing date

For the Intent to Use Application, JPEG or PDF of mark is Acceptable

For a mark in use, 3 real specimens are needed
Power of Attorney does no need to be notarized

Three years to submit evidence of First Use on "Intent-to-Use" applications

To keep Tm alive, use most be certified between years 5-6 and 9-10

Generic trademarks may be registered based on distinctiveness acquired by use. Five years of continued use converts a generic mark into a distinctive one.

For products, the following are not acceptable specimens: business cards, ads, price list, directories, catalogs.
For services, the following are not acceptable specimens: Press Releases, Media Articles or News

FOR SERVICES: GO
For more information contact us at:
services@cabrera-rico.com